The Liberal Party adopts Sir David Attenborough's vision of a sustainable life for future generations.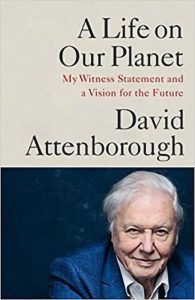 Sir David Attenborough has worked throughout his adult life to keep us in touch with nature, he has identified the real dangers the planet will face in our immediate lifetime unless we change our ways of living, he has spelt out his vision and the realistic and achievable things we must do to save our planet and build a sustainable life for future generations.
Read the book 'A Life on Our Planet' watch the video which has the same title on Netflix.
Our time to take action is now!
The Liberal Party adopts his vision to guide the establishment of policies that support the delivery and promotion of practical solutions.
As we revise our green and environmental policies to reflect the current scientific consensus, come and join us, help us to make our planet a safe place for future generations and all species.
The Liberal Party is proud to announce the publication of:
…with a forward by our party President Cllr Steve Radford it articulates the Liberal response to the immediate and future challenges arising from the Covid-19 pandemic.
The document covers 11 key areas, with a list of key points and actions and is the product of an intense period of thought from the parties Policy Development Committee and NEC.
It covers our thoughts and insight into the challenges and future direction for the NHS, care industry, the economy, and the opportunities to build a recovery embracing green initiatives and technology.